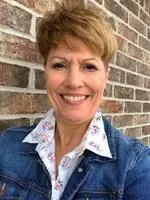 Cheryl Perry Confer is a Licensed Mental Health Counselor specializing in therapy with adults, and maintains a part-time private practice in Fort Wayne, IN.
With over 30 years experience as a therapist, she is a TCM (The Cortina Method) practitioner, a certified EMDR (Eye Movment Desensitization and Reprocessing) therapist and she is currently serving as a private practitioner working with a broad spectrum of clients. Among her areas of expertise are trauma resolution, relationship counseling, and anxiety and depressive disorders.
Cheryl is a Christian and incorporates biblical principles for those interested in a faith-based approach.
Education:
University of Saint Francis
M.S. Pre-Clinical Psychology

Indiana University
B.A. Psychology

License: LMHC
TCM Practitioner
EMDR Certified